For those of you who might be wondering if Mike finally missed a market downturn, after having accurately nailed every single selloff and rally since March 2009.
The answer is NO.

Mike has been warning precisely about what we recently experienced this week in the stock market.
In fact, he has been stressing that China would continue to devalue the yuan, causing big problems for Asia and emerging markets.
Accordingly, without going into too much detail, Mike has been advising his research clients to build a very large cash position for several months.
(we do not have time to illustrate this right now)
What does the future hold for the capital markets?
If you want to lose your ass, pay attention to the media. We have proven this to be the result.
No one has a crystal ball, but if anyone knows it's Mike Stathis.
His forecasting record is already legendary. See for yourself below.
-----------------------------------------------------------------------------------------------------------------------------------------------------------------------------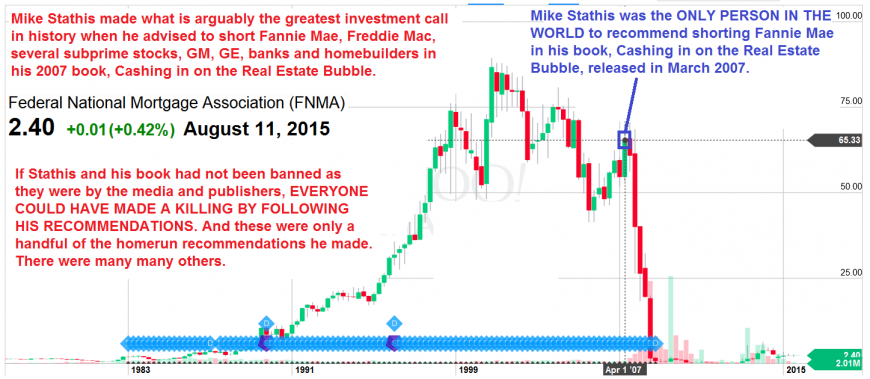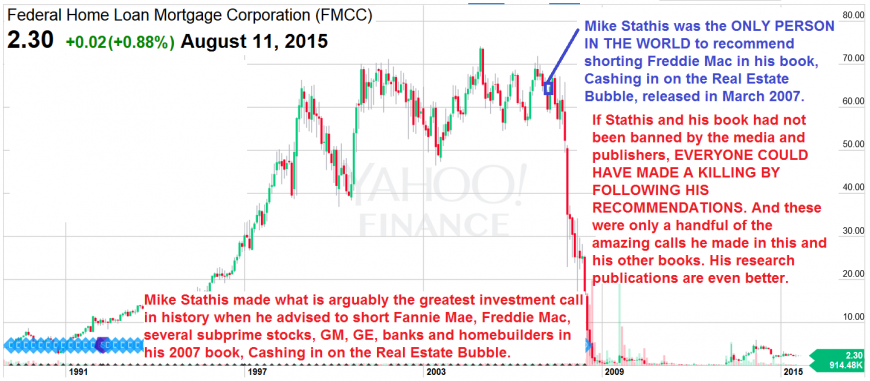 So why does the media continue to BAN Stathis?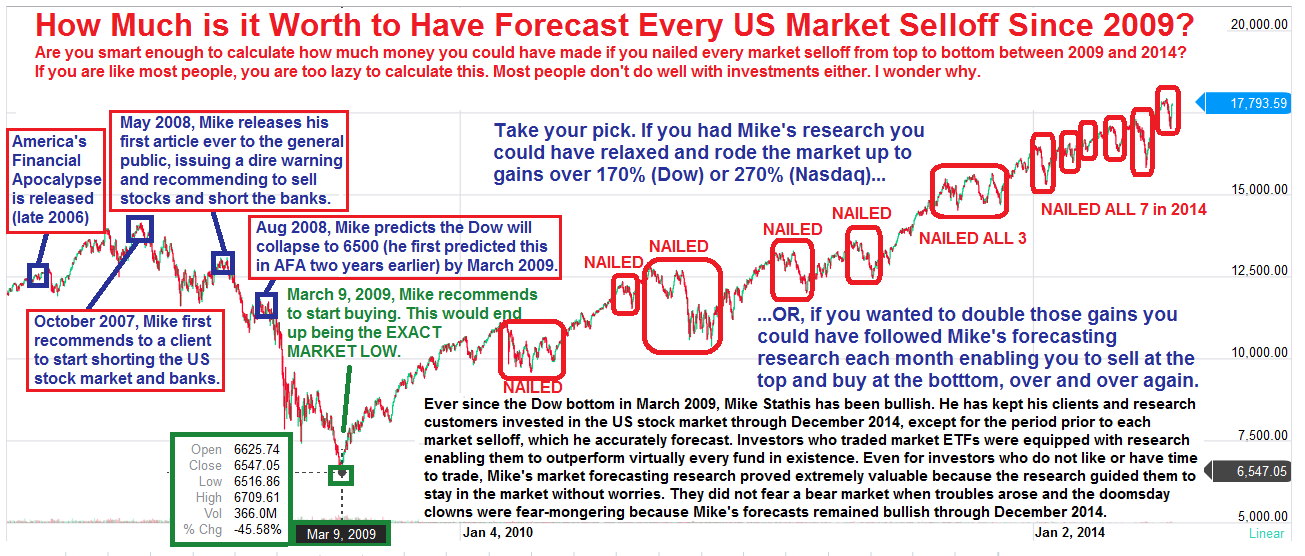 Why does the media constantly air con men who have lousy track records?
These are critical questions to be answered.
You need to confront the media with these questions.
Watch the following videos and you will learn the answer to these questions:
You Will Lose Your Ass If You Listen To The Media
__________________________________________________________________________________________________________________
Mike Stathis holds the best investment forecasting track record in the world since 2006.
You can get a little better idea of his track record here, here, here, here, here, here and here.
Check here to download Chapter 12 of Cashing in on the Real Estate Bubble.
This is the chapter that shows where Mike recommended shorting Fannie, Freddie, sub-primes, homebuilders, GM, GE, etc.
Check here also Stathis Nails The Dec 2014 Market Selloff With Stunning Accuracy
__________________________________________________________________________________________________________________