Along with his virtually flawless US stock market and emerging markets forecasting track record, his brilliant guidance in securities analysis, not to be underscored by this accurate forecasts in commodities, currencies and precious metals, (see here, here, here, here, here, here and here) Mike Stathis has also been accurately forecasting interest rate changes well in advance of the moves made by the ECB and Federal Reserve for several years now.
As a result of Stathis' accurate interest rate forecasts, his institutional clients and others who might have access to interest rate swaps and other dervivatives linked to interest rate changes have been able to make a killing.
Of course there are many other ways investors who do not have access to interest rate derivatives could have profited. And if you do not know how you could have profited, you are following the wrong sources.
Mike's interest rate forecasts are unmatched by those of every other analyst and economist in the world. This is a fact.

As you will recall, Stathis first warned of deflation in Europe in a research publication released in 2010. He was the first analyst in the world to make this forecast.
In early 2011, he released a detailed research report on this topic.
Based on his concerns of deflation in Europe, Mike predicted that Europe would need much lower interest rates.
In 2011, Mike concluded that if the central bank failed to slash rates sufficiently in a timely manner, the rate cuts would not be effective. See here.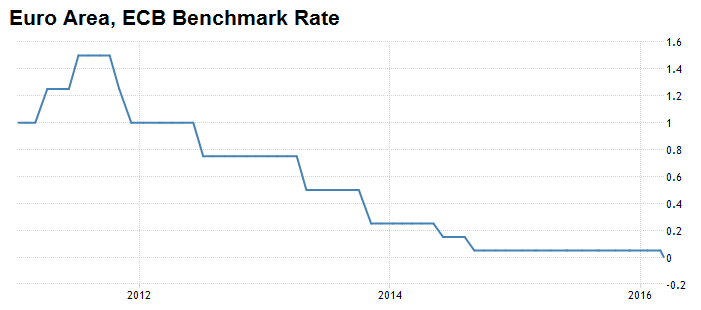 Thereafter, Mike went on to predict that the ECB would launch quantatative easing based on its failure to lower rates in a timely manner. Moreover, he accurately predicted the ECB would boost its QE program several months before it did.

Next, in 2014 when the entire Wall Street gang and every academic economist were predicting the Federal Reserve would begin raising interest rates by late-2014 or early-2015, Stathis stated that rates would be raised by late-2015 based on his assessment of the global economy.
By early 2015, Stathis insisted there would be no rate hike in March, June or even October. He was certain that the Fed's first rate hike in nearly a decade would come late-2015 or early-2016.
Shortly thereafter, Stathis pinpointed December to be the month of the first rate hike. He was the only person in the world who made such a forecast. Meanwhile, everyone else was insisting on a rate hike in summer or fall.
By October 2015, when the consensus of economists and analysts had concluded that rates would average 1.62% by the end of 2016, Stathis insisted that was a ridiculous notion. He stated that the Fed would be able to raise rates in 2016 by no more than 50 basis points. However, Stathis also stated that an increase of 50 basis points in 2016 would be "aggressive."
Once rates were raised in December 2015 (just as Stathis forecast), economists and analysts were still looking for short-term interest rates to average around 1.42% by the end of 2016. In contrast, Stathis continued to insist this would not be possible unless the Fed's intent were to push the US economy into recession. He again emphasized that rates would be raised by 25 to 50 basis points in 2016.

Shortly after the Fed raised rates in December 2015, many Fed officials stated that rates would be raised four or more times in 2016.
As subscribers to our research are already aware, Stathis called this nonsense (check the video at the end of this article).

Below is an excerpt from the January 2016 Dividend Gems Opening Statement.

"The main point is that rates are almost certain to remain low from a historical perspective for longer periods than most economists and analysts estimate. In fact, vice chair of the Fed, Stanley Fischer recently stated that he believed rates would be raised somewhere around four times in 2016. In our opinion, based on what we see in the global economy today, if rates were raised in the US four times, each by at least 25bp in 2016, it could be instrumental in causing a recession.
As we have previous stated in the Intelligent Investor and Market Forecaster, based on the current macroeconomic landscape, we believe short-term interest rates in the US are likely to remain under 3% through 2020 and may not even reach 2.5%. We also believe a 50bp increase in rates for 2016 would be quite aggressive given the current US and global macroeconomic environment."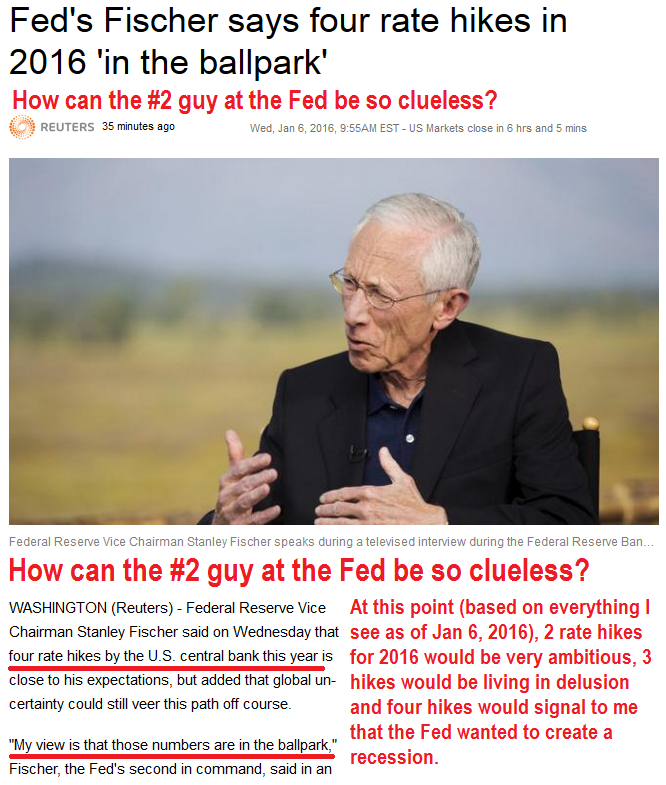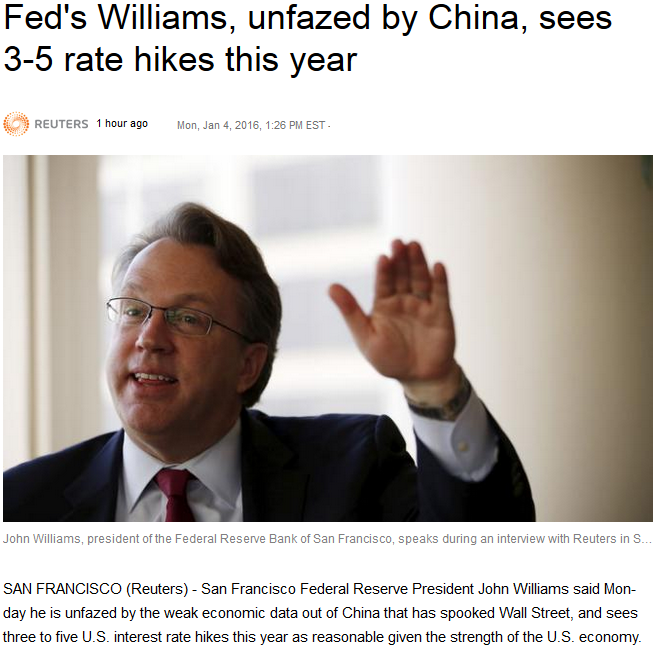 Recently, Mike forecast that the Fed would not raise rates during its March meeting. When the Federal Reserve met on March 16, 2016, not only did officials decide against a rate hike, Fed Chair Yellen stated that rates would probably only be raised by a total of 50 basis points in 2016.
This is exactly what Stathis has been forecasting for several months (between 25 and 50 basis points for 2016).
Also read Mike Shows You How Clueless The IMF Is
If you used Mike's interest rate forecasts to purchase interest rate swaps or other derivatives, you would have made a windfall.
Once again, Mike Stathis continues to demonstrate why he remains as the sharpest investment mind on earth.
Remember, this is the same man who has been banned by ALL MEDIA.
Instead, the media airs con men, broken clocks, blabbering idiots and other useless mouth pieces, most of which happen to be Jewish. Remember, according to the media, their experts (most of which happen to be Jewish) are "really smart guys" and "great investors." Yea, right. If you believe this, you have been scammed. Track records folks...track records.
If you don't already know why the media airs these chumps, you obviously haven't been paying attention to Mike's articles and videos exposing this huge media scam.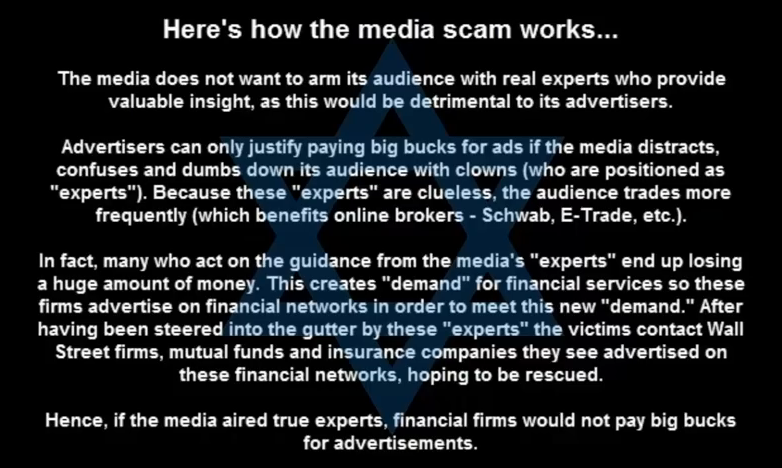 Again, Mike Stathis holds the #1 investment forecasting track record in the world since 2006.
And he is the only person in the world to have ever linked that claim with a monetary guarantee."

Also read Mike Shows You How Clueless The IMF Is
No one has even dared to challenge this claim despite our (previous) $100,000 guarantee or our (new) $1,000,000 guarantee.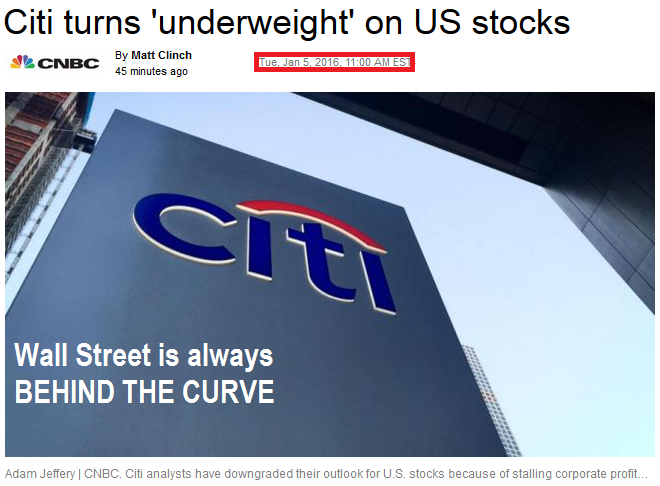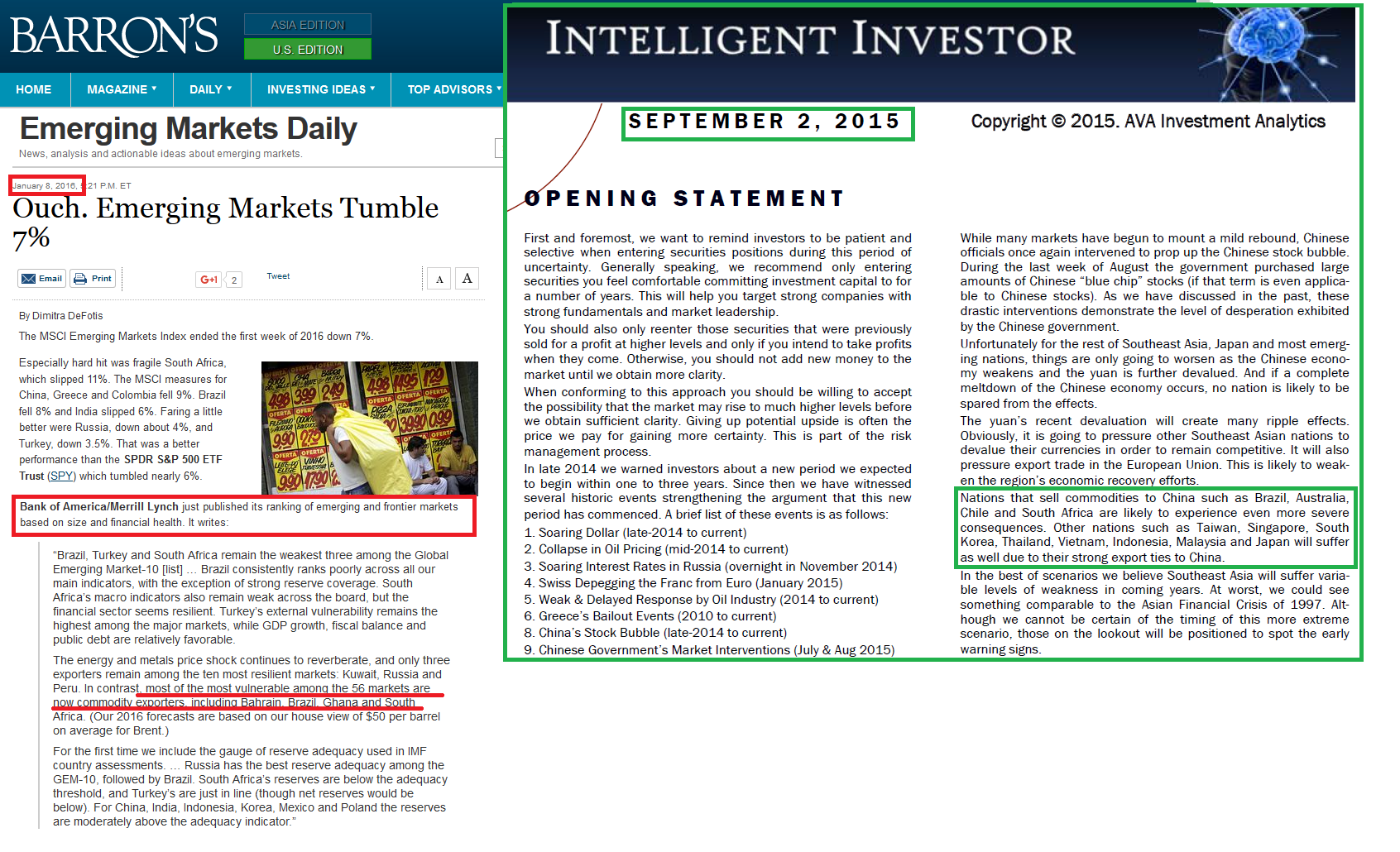 Also read Mike Shows You How Clueless The IMF Is
The Jewish media crime bosses prefer to simply ignore those who speak the truth and threaten to expose them as the best way to hide the scams from the public.
In contrast, the Jewish media crime bosses continuously promote Jewish con men and clowns who have terrible track records as a way to enrich them all while steering the audience to their sponsors, most of which are Jewish Wall Street and related firms. Figure it out folks. It's not rocket science.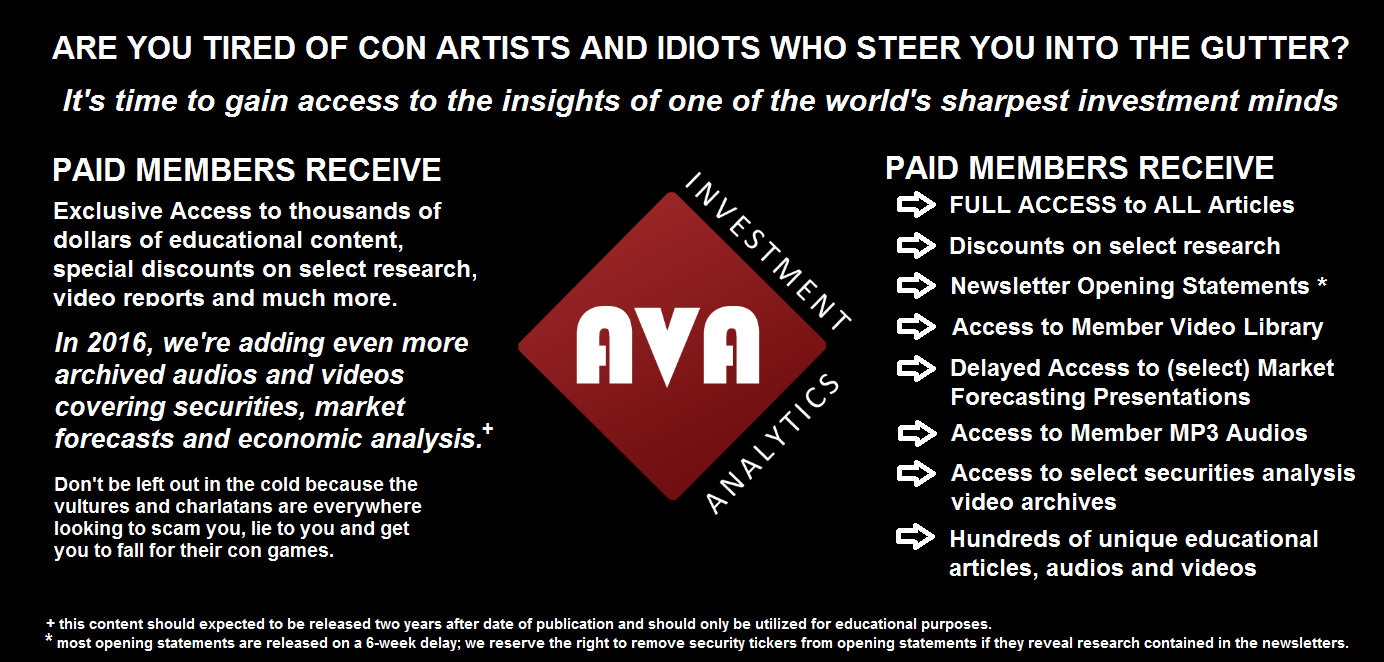 __________________________________________________________________________________________________________________
Mike Stathis holds the best investment forecasting track record in the world since 2006.
This is the chapter that shows where Mike recommended shorting Fannie, Freddie, sub-primes, homebuilders, GM, GE, etc.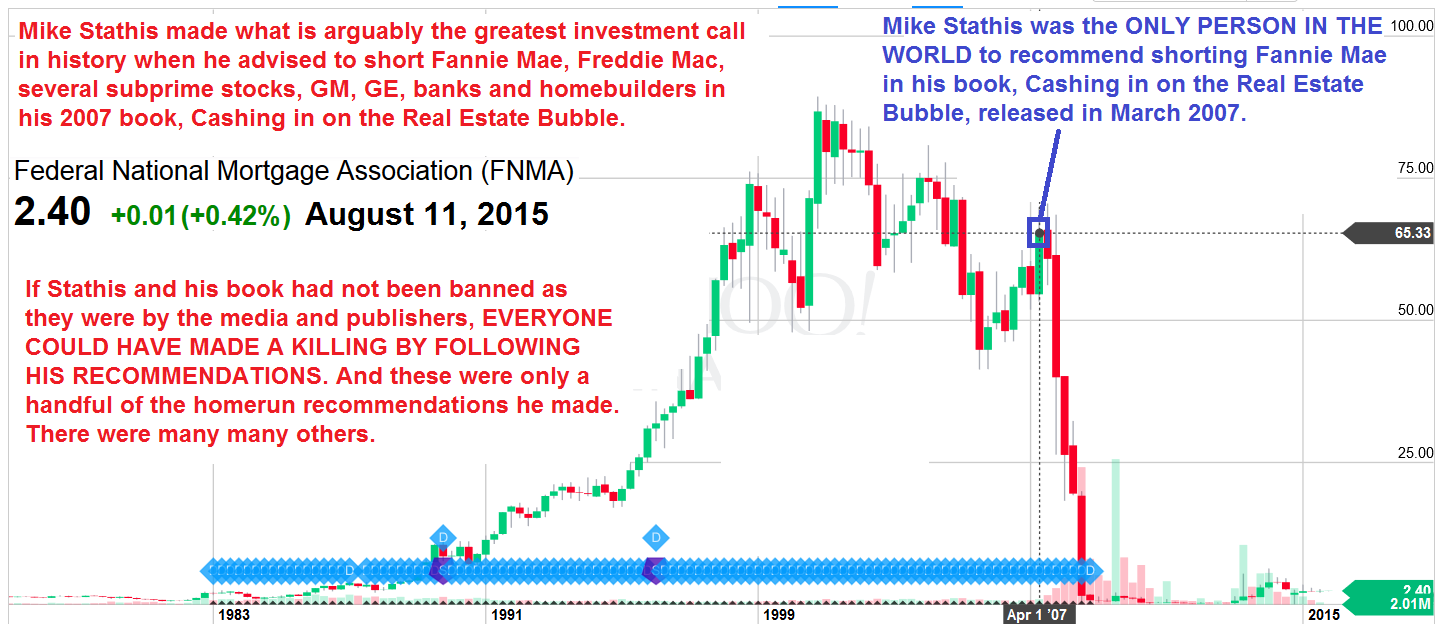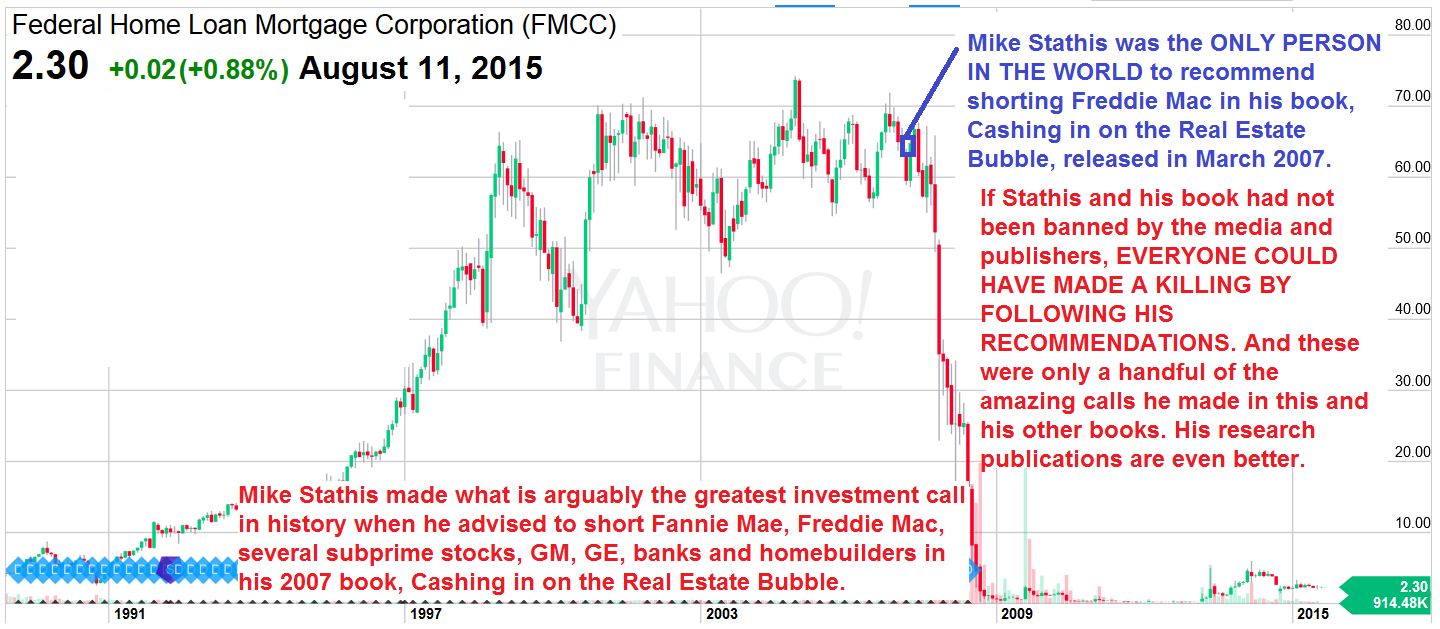 So why does the media continue to BAN Stathis?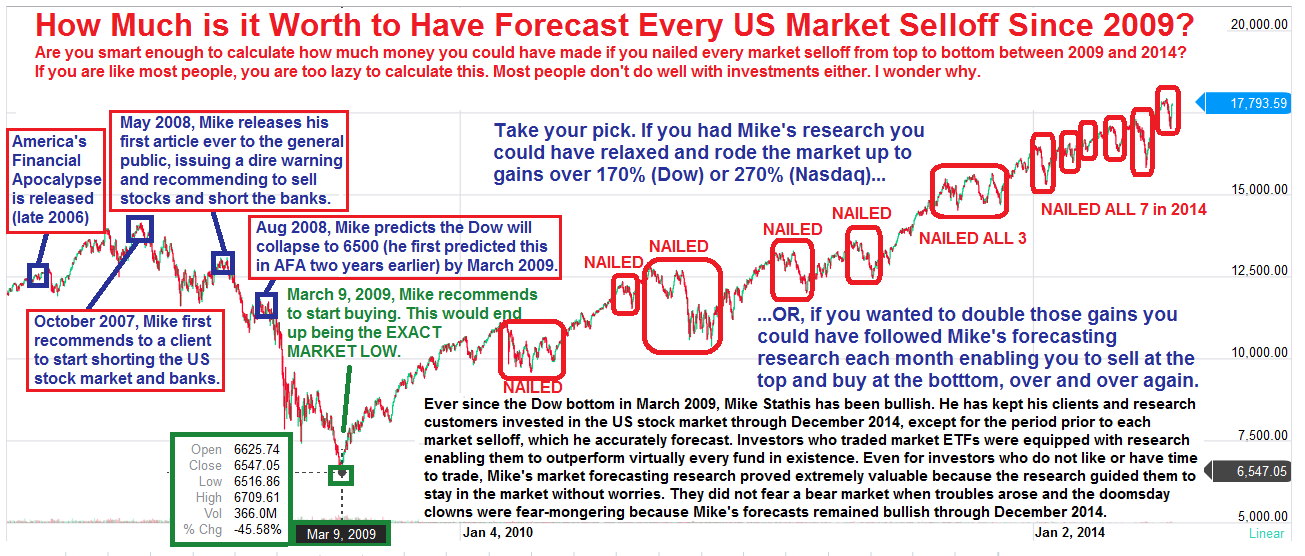 Why does the media constantly air con men who have lousy track records?
These are critical questions to be answered.
You need to confront the media with these questions.
Watch the following videos and you will learn the answer to these questions:
You Will Lose Your Ass If You Listen To The Media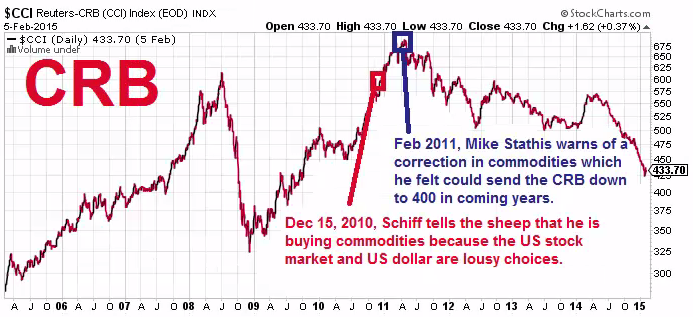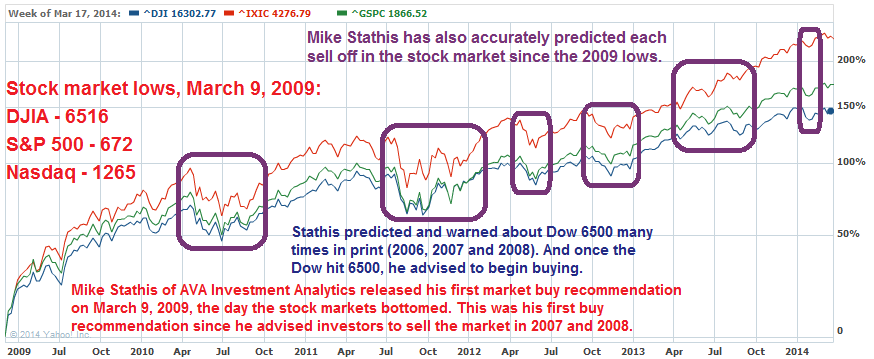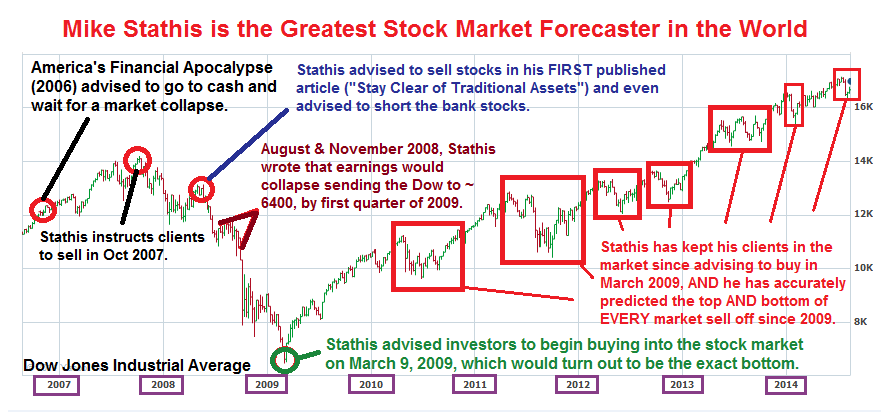 __________________________________________________________________________________________________________________