A few years ago we offered investors a great opportunity to get patched into our research instead of following the various copyediting shops that have been claiming the end of America, the end of the dollar and other nonsense. These are the same guys who utilize "freedom and liberty" as emotional anchors in order to convince their cult members to buy gold and move to Argentina (Doug Casey), Chile (Jeff Berwick) and Puerto Rico (Peter Schiff, Mike Maloney and Doug Casey).
As many of you already know, Mike Stathis is the only person in the world who has been exposing and documenting the entire genre of doomsday douche bag broken clock charlatans for many years now.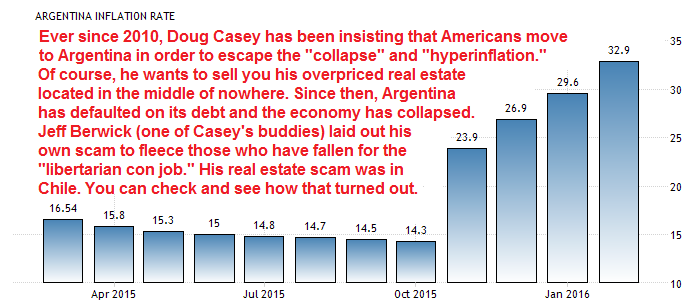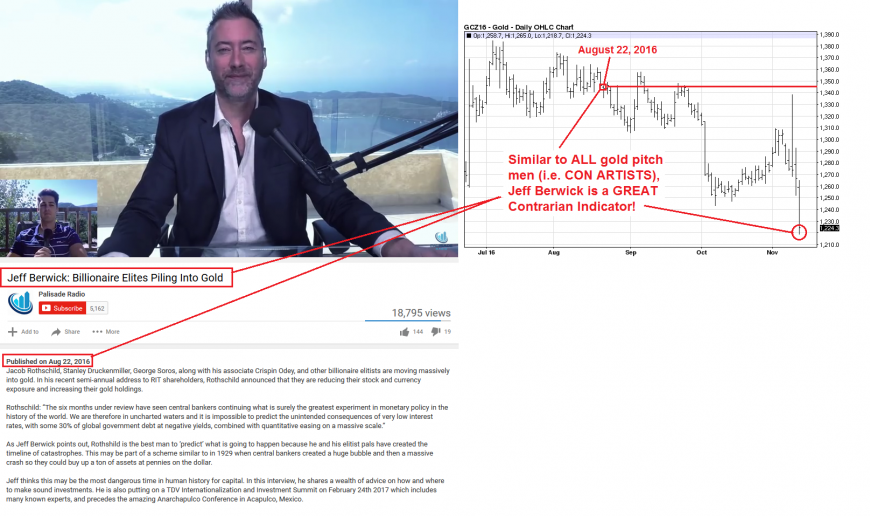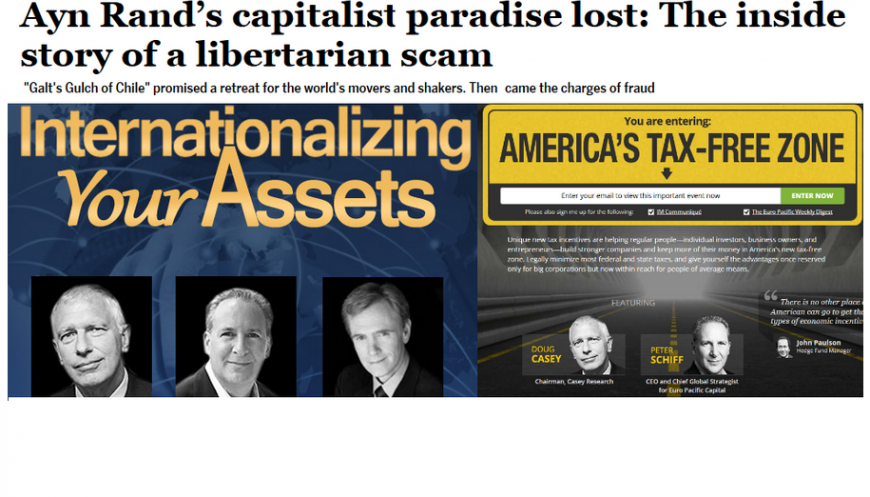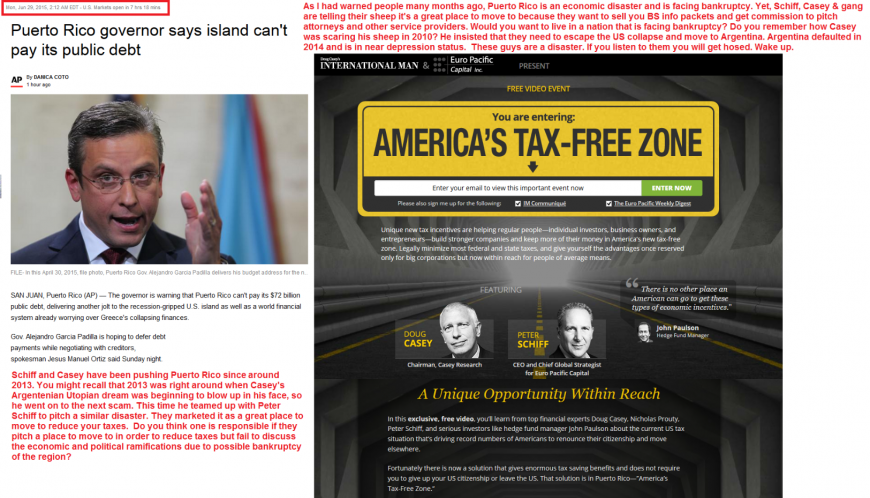 We also offered investors a great opportunity to escape the perma-bull knuckle heads in the media like Jim Cramer and the rest of the Jewish "experts" who seem to get just about everything wrong.
See How Jim Cramer, CNBC and Other Jewish Con Men Screw the Sheep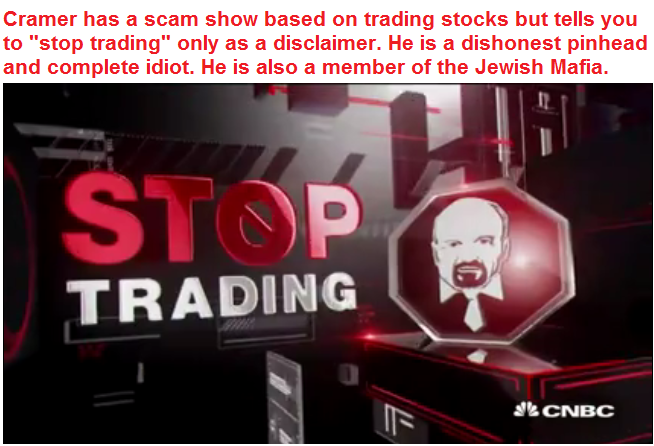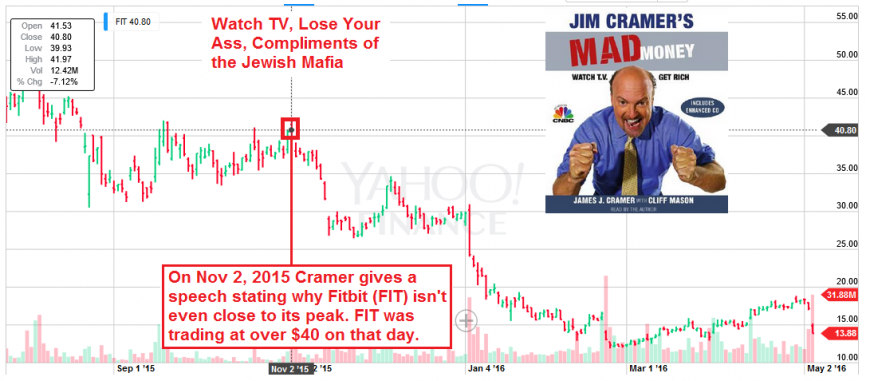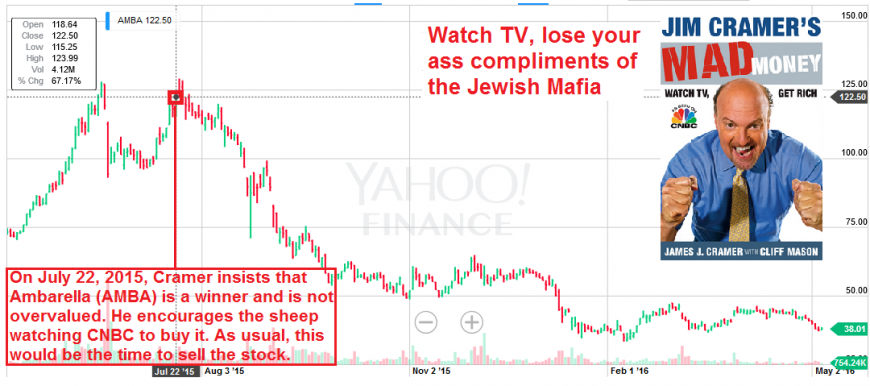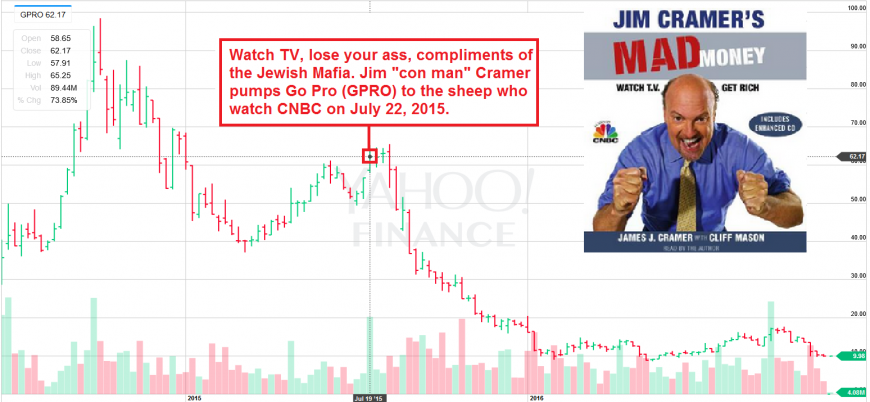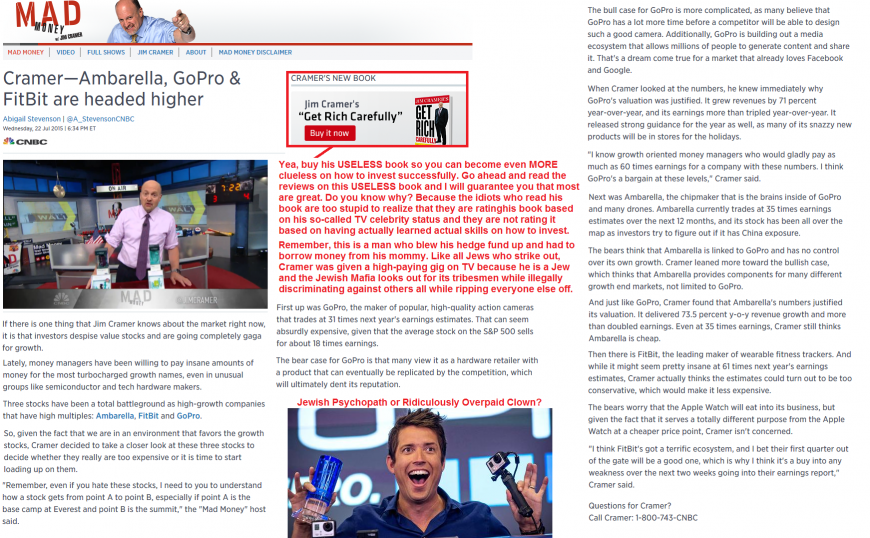 Those who took advantage of our special subscription promotion at that time probably ended up doing pretty well. You might want to take a look at some results of our research here.
After all, in addition to Mike Stathis' world-leading market forecasting track record, his securities selection and guidance has been quite accurate, whether we are talking about the securities section of the Intelligent Investor or Dividend Gems.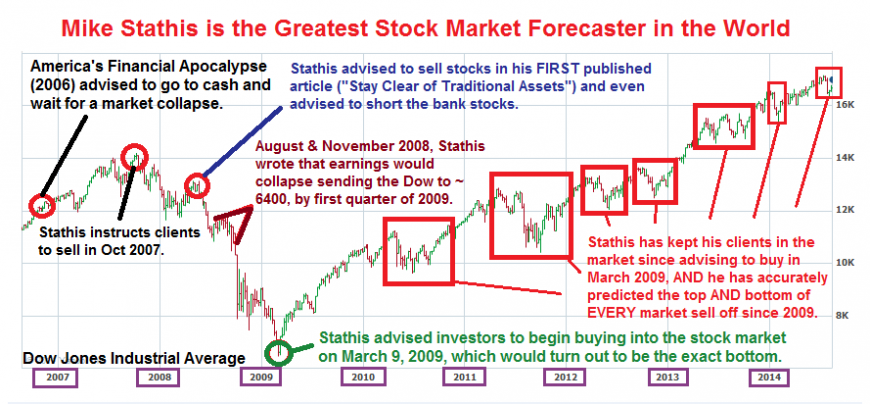 To highlight Mike's vision, in September 2011 we released an article that followed up on Mike's Top 3 stocks for long-term growth. This list was first published in the very first issue of the Intelligent Investor in June 2009.
See here for our first update on this list published in September 2011.
What's really important about this list of Mike's Top 3 stocks for long-term growth (other than the amazing performance) is that Mike never previously released a list like this. And he hasn't released a similar list since then. So he isn't creating a hit-or-miss batch of lists and cherry-picking the one that did well. That's just one of the countless scams used by copyediting shops. This has been Mike's only list of stocks he felt had the best chance of long-term growth.
Those who read the Wall Street Investment Bible already know that Mike has an uncanny ability to analyze stocks and determine to a high degree of accuracy whether or not they will be a flop or a raging success.
For instance, in the Wall Street Investment Bible Mike specifically recommended readers to short Blockbuster and take a long position in Netflix. At that time, Netflix was trading at a split adjusted price of about $4 per share. As well, Mike predicted the bankruptcies of several companies in that book.
Even if you hadn't read the Wall Street Investment Bible, Mike prompted investors about Netflix's bright future with articles discussing Netflix. If you were a Member or Client you probably read these articles (just one more reason to become a paid member).

Others who purchased Mike's special video series in 2012, [20 Stocks Over $100] were treated to a brilliant video analysis of some really good stocks he liked as long-term investments.See here.

As well, his video series [60 Stocks Poised for Huge Moves] (also released in 2012) once again demonstrated Stathis' world-class investment aptitude. See here and here.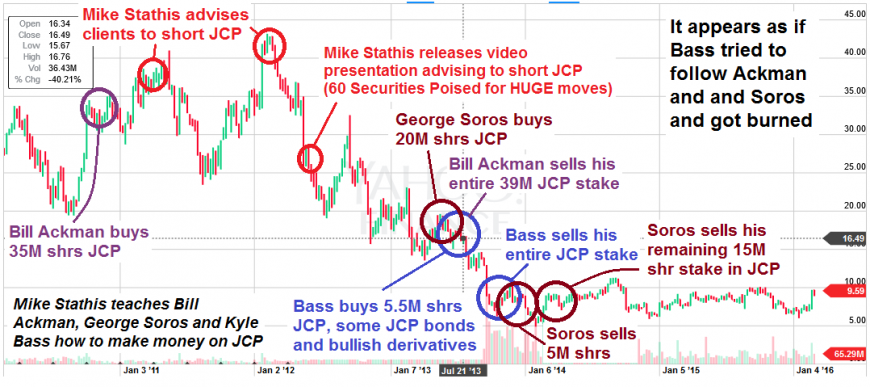 Those of you who have been following Mike for many years might recall that he advised investors to sell the stock market and short the banks and homebuilders in his 2006 book America's Financial Apocalypse as well as in May 2008 in one of his first published articles.
He even devoted an entire chapter towards showing readers how and when to short these securities in him 2007 book, Cashing in on the Real Estate Bubble.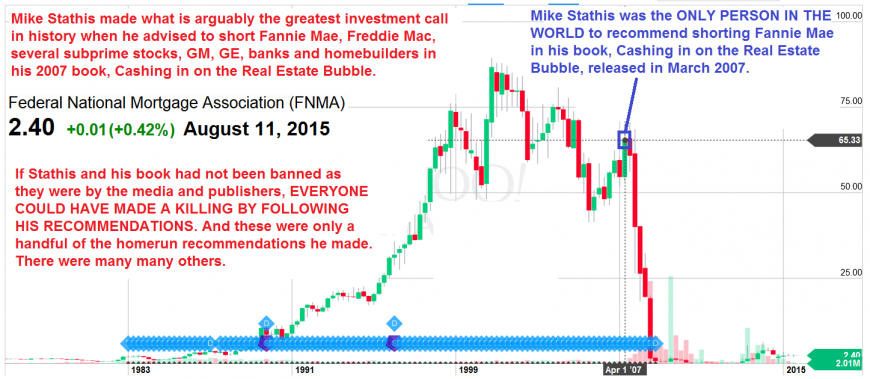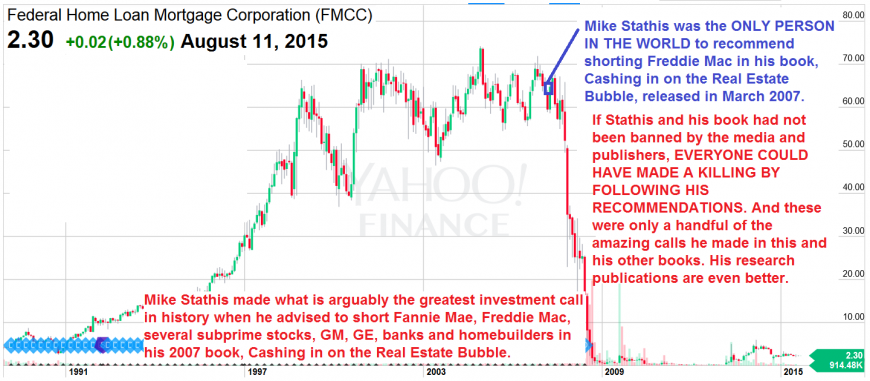 He also issued his very first market buy recommendation when the stock market bottomed. And I mean on the exact day the stock market bottomed.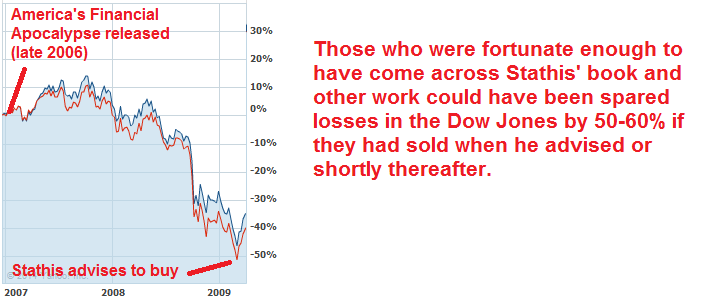 Of course, no one would realize that March 10, 2009 was the bottom until several years later.
It's very important to note that this market buy recommendation was the first Mike had issued, so he wasn't advising investors to buy all the way down.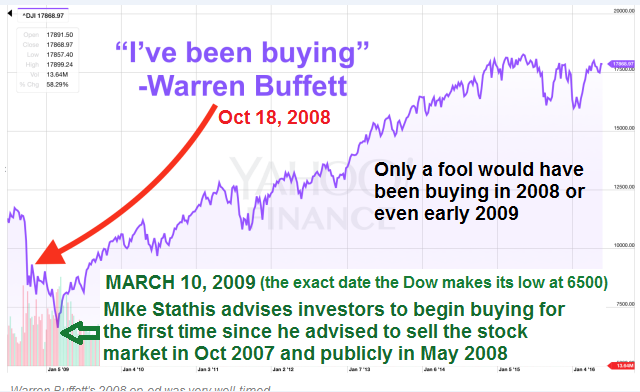 Mike's other macro calls have been simply amazing and have helped position him as arguably the world's leading investment mind today.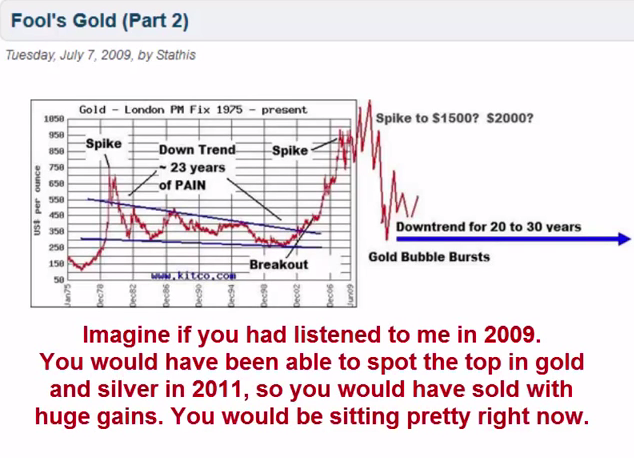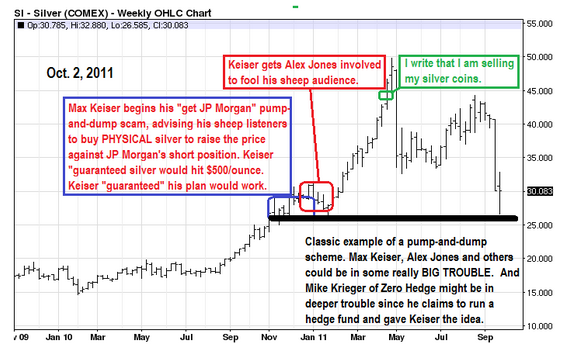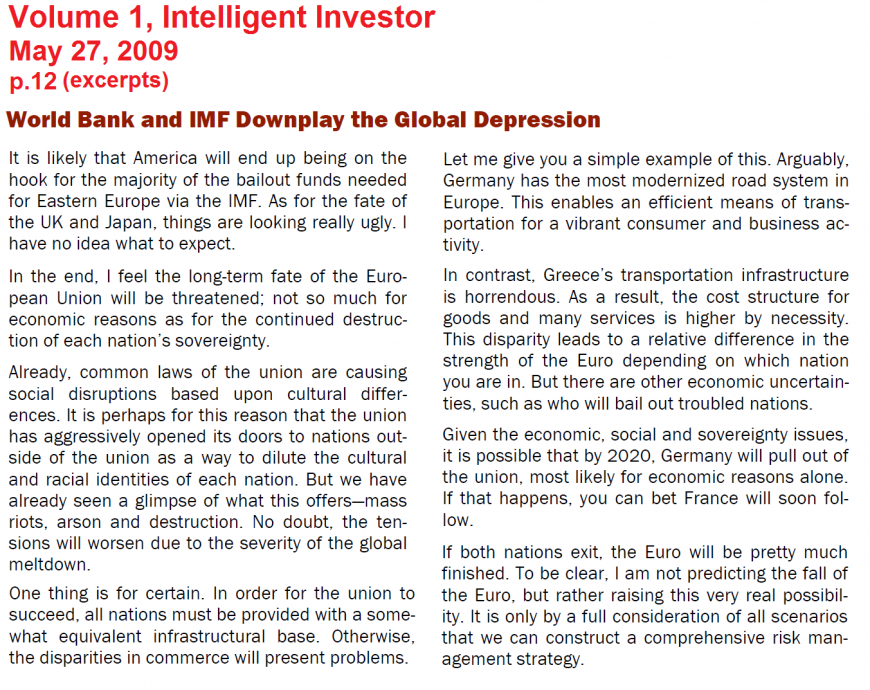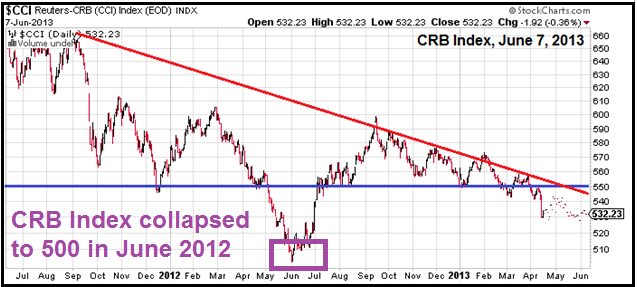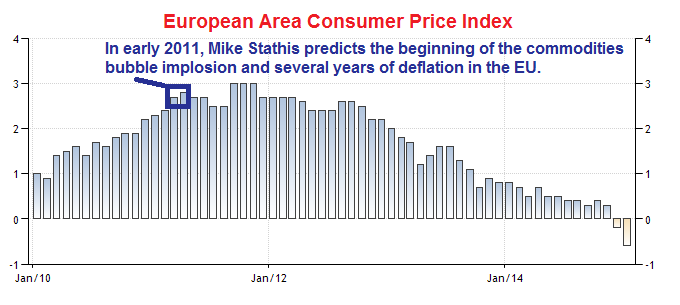 Since Mike list of Top 3 stocks for long-term growth was first published in June 2009, all three stocks have blown away their respective indexes.
Furthermore, the top 2 performers of this list of three have been on the Intelligent Investor Recommended Securities list ever since the June 2009 issue was published.
Here, we wanted to give you an update as to the performance of these stocks since the last time they were discussed.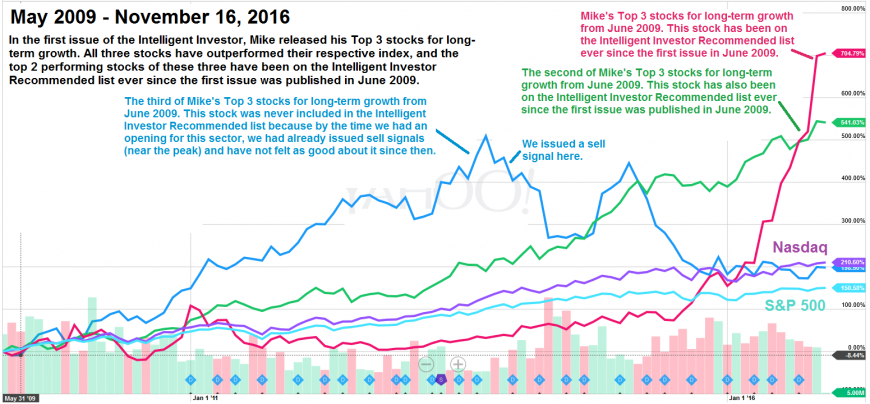 Some investors seized upon this opportunity to get patched into our research back in 2011.
Of course, the most fortunate ones have been subscribers ever since our very first issue of the Intelligent Investor.
And yes, we have subscribers since that time. After all, what sane person would not line up to hear what the world's top investment strategist and analyst has to say?
But even those who seized upon the opportunity to begin accessing our research in late 2011 after we provided this update would have done extremely well, as the chart below demonstrates.

For those who failed to become Members or research subscribers, you need to ask yourself how much about investing have you learned over the years and how have your investments been doing.
If you had subscribed to our research back when we updated the performance of these three stocks you would have done extremely well.
By now you're probably wondering what the names of these 3 stocks are.
If you'd like to know what these three stocks are, you're going to have to pay for this information.
But we want to warn you that those who simply think they can achieve great performance by investing off of a list (even from a list that has done amazingly well and was created by the world's top investment forecaster) aren't likely to do well in the long run because this type of behavior displays an impulsive characteristic.

Rather than being impulsive and unwilling to spend the required time and effort needed to learn what you need to go up against tens of millions of investors, the only route towards becoming a really good investor is to dedicate yourself to the investment process because it's going to take you many years at best to learn much of what you need to know. And that assumes you have an amazing teacher and guide like Mike Stathis.
But if you do want the list, you can submit a payment of $29.95 and we will send it to you. You only receive the list. You do NOT receive any recommendations or analysis of these stocks. 1
If you want to subscribe to the Intelligent Investor (or if you are a current subscriber) you will get the list for free.2
1 This list does not come with any analysis and does not discuss whether Mike believes these securities will continue to deliver tremendous returns. Past returns should not be taken as a reliable indicator of future performance.
2 All subscribers to the Intelligent Investor will receive this list for free since the two best performing securities from this are currently on the Intelligent Investor Recommended Securities list and have been on this list since the first issue was published in June 2009. If you are a subscriber to the Intelligent Investor as of the date of publication of this article or thereafter, you will receive this list at no charge. Intelligent Investor subscribers should NOT email us and ask us for the list. We will deliver it to each active subscriber in the near future. Subscribers to any of our other publications will not receive this list unless they submit payment of $29.95.